I left Texas in 1984. I was searching for the dream that I had carried with me since the age of 16. My dream was to find a secluded place in the mountains, a place that had four seasons, tall pine trees, and mountains. I searched maps, magazines, and books. I finally found the place I was looking for.

Everyone thought I was crazy to leave my home, my family and friends behind. I read everything I could on homesteading, gardening, and self sufficiency.
June 30, 1984, the day I left Texas with my 17 y.o. son and my 13 y.o. daughter. We had all our possessions packed in the back of our pickup, and had our cats in a crate. We arrived in Omak, WA on the 23rd of July. The trip itself was enough to create another web page. I may do that someday.
I've done a lot and seen a lot in the last 24 years. I longed to go back home at times, but did not do that until 1997, working as a travel nurse. I spent a year there, six months in Midland, TX and six months in Houston, TX. I made some good friends there, and have not regretted going back.
I went back to school and became a registered nurse in 1989. I have worked for the same small hospital in Brewster since that time, except for the times that I have signed on as a travel nurse. I came back to Washington State in 1999, sixty miles from home. I worked at Central Washington Hospital in Wenatchee as a traveler.
I worked at CWH for nine months as a traveler and then another year as a full time employee. I came back home in 2006. I now work in Grand Coulee, WA.
I've gone back to my roots, searched for my roots, and dug my roots.

I learned to make web pages with Joe Burns and his HTML Goodies.
I've met and made new friends with ICQ


My Beliefs



Sign My
Guest book

View My
Guest book

Send letters to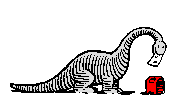 aila
***** MY WEB RINGS *****

Powered by WebRing.

***** MY ASSOCIATES *****

For quality hand build log furniture,


Save up to 70% on pet supplies! CLICK HERE!








This page is an update of an accidentally erased home page. I will be continuing as time permits....
05/28/2001 04:02:54 AM